Djembe Deep Carved Dragon 20" High 10" in Diameter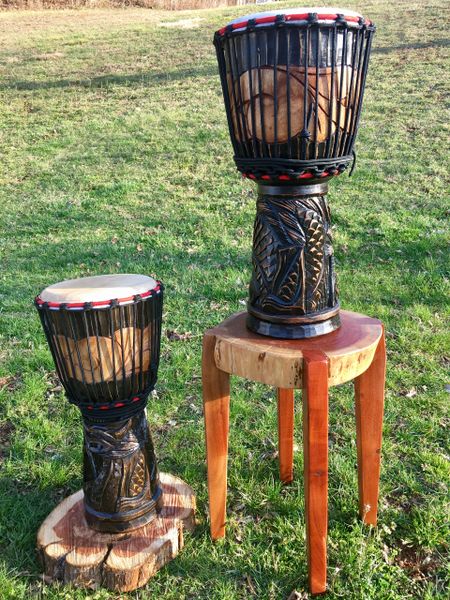 This deep carved Djembe features intricate carvings around the base with a beautiful antique brown finish. On the bowl of the drum the brown finish surrounds the natural wood tones of a carved dragon. Extra detailing on the bowl gives this drum a unique texture. Adjustable heads are secured with nylon rope runners for superior sound quality.

Height in inches 20
Diameter in inches 10
Made of Wood and Goat Skin
Made in Bali
* Crystal Lights Meditation has verified that our musical instruments have been created in a very peaceful environment where working conditions are ethical and animals are treated with due respect.