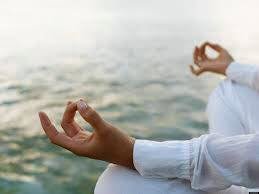 During my 22 years of service in the military there were many times that life had become difficult to bear. I needed to find a way to be at peace with my career and stay balanced for my family.  I found that meditation was an effective way to cope with the strenuous work schedules, family responsibilities, family separations, attending school, and a multitude of other obligations. Crystal Lights Meditation was inspired through my own daily experiences within a high stress atmosphere. I wanted to provide for others what I found for myself. My goals were to build a holistic metaphysics shop that would assist people in finding their inner peace in the midst of a chaotic world. 
 The reasons we meditate are as varied as the many ways there are to meditate. Meditation is not easy to master, but persevere and it may turn out to be one of the most rewarding things you have ever done for yourself.  It takes practice to achieve a peaceful state of just being.  There is no question that patients is a key component of our progress through meditation.  Meditation clears the mind and body of negative, built up energy and replaces it with inner peace and healing.  My hope is that we all find our inner peace through stillness and meditation....Not one person "needs" any of the products on this website to find their inner peace. Inner peace cannot be bought because it is INSIDE YOU. The products here are simply meditation products that will increase your meditation experience.
I wish you happiness and true inner peace…In the midst of a chaotic world I desire that each one of you will be the light that this world needs.
~Namaste,
~ Wishing you Love